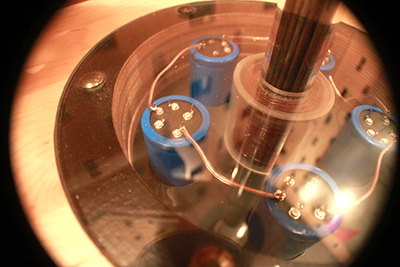 IT'S THE EDUCATED CHOICE.
You want your Science Center or Children's Museum to remain relevant. When your audience perceives your facility as a destination that delivers new educational value every time they come, then you'll experience repeat visits.
Our MODULearn™ exhibit system delivers engaging STEM based content. They are superior quality, high-end displays, provided to you in a cost-effective manner.
Our Experience
We have been designing and building custom projects for over 10 years. We have done it all from master planning to developing small portable interactives for outreach campaigns. With each project we increase our ability to develop exhibits that can withstand public use. When it's time to develop something new, we are a step ahead of the game because we know which materials and techniques are proven to last.
Proven Model
Really what we are doing is no secret, we are using a proven model of product production and applying it to the Science Center/Museum industry. We cut down on cost by reducing our shipping weights, buying materials in bulk, and eliminating the need for custom design. We use these techniques to provide high quality and durable exhibits at a fraction of the typical cost for the people who need it most.
Our Design Standards
Our exhibits all have one thing in common, our design standards. When we decide to create a new exhibit or re-master a timeless piece we start from the ground up and apply our unique standards.
Our design standards are:
• Multi-User: Not only does this allow for more users simultaneously but it also provides an opportunity for users to observe the exhibit in use. Some learn by doing others learn by watching.
• Multi-Variable » Multi-Outcome: All of our exhibits have a way to input different variables. When you start with offering different variables the result is different or Multi-Outcome. This also allows the user to define their own objectives and thus choose their variables depending on their desired outcome.
• Increase dwell time: At ASTC in 2013 we attended a talk about how privacy leads to further exploration. The idea is that, when on public display, people tend to become shy from fear of looking "foolish" when approaching an exhibit for the first time. Our wall system offers a small increase in privacy that allows users to explore freely without feeling like they are being observed.
• Minimal Graphic Text » Broad Intended Use: While we might have a basic intended use for our exhibits we want to refrain from defining the user experience. We typically strive to have two graphics; one that is a fun fact and one that explains a simple principle behind the exhibit. This allows the user to create their own unique experience.