Water Conservation Traveling Exhibit
Our briefcase exhibit is built to travel around to schools and help educate young children about their household water usage. This hands-on approach allows children to enter their information and see how the water usage stacks up as LED water drops light up. Based upon the number of household members and other factors, the drops will start blue before turning to red when the usage exceeds the recommended level. Teaching children about water usage through tactile interactions about their consumption habits helps them understand the need to reduce water usage in and out of the home.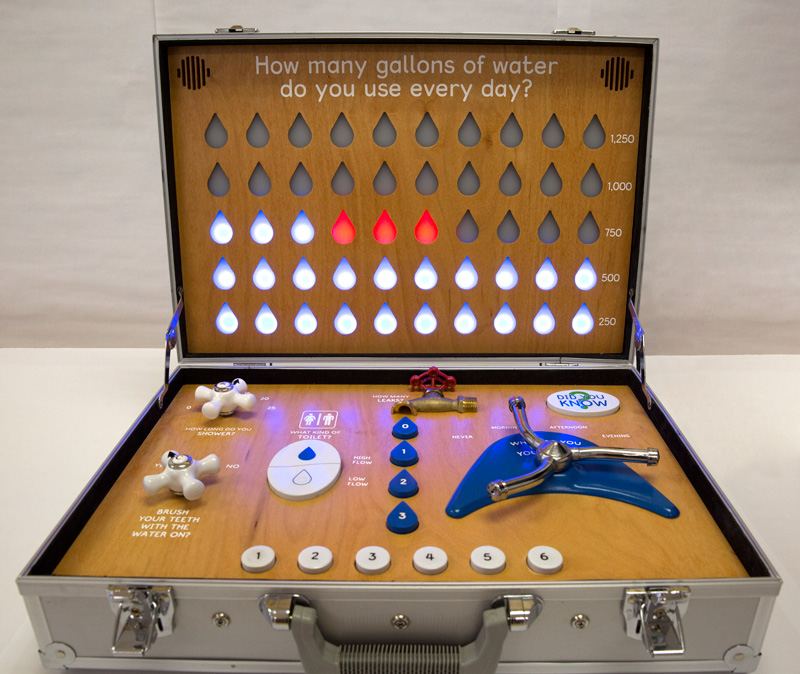 ---
Monterey Bay National Marine Sanctuary Discovery Center
FLEXHIBIT worked with BIOS LLC in designing, producing and installing 21 interactives, including a 16 foot tall spherical Open Ocean projection screen, an ROV in a 16,000 gallon aquarium, two aluminum video walls, a Crestron master control automation system, and various other interactives involving rear projection, LED screens, touch and motion sensors, and parabolic rain showers. Also included in our scope was a themed and replicated kelp canopy and an artistic mural.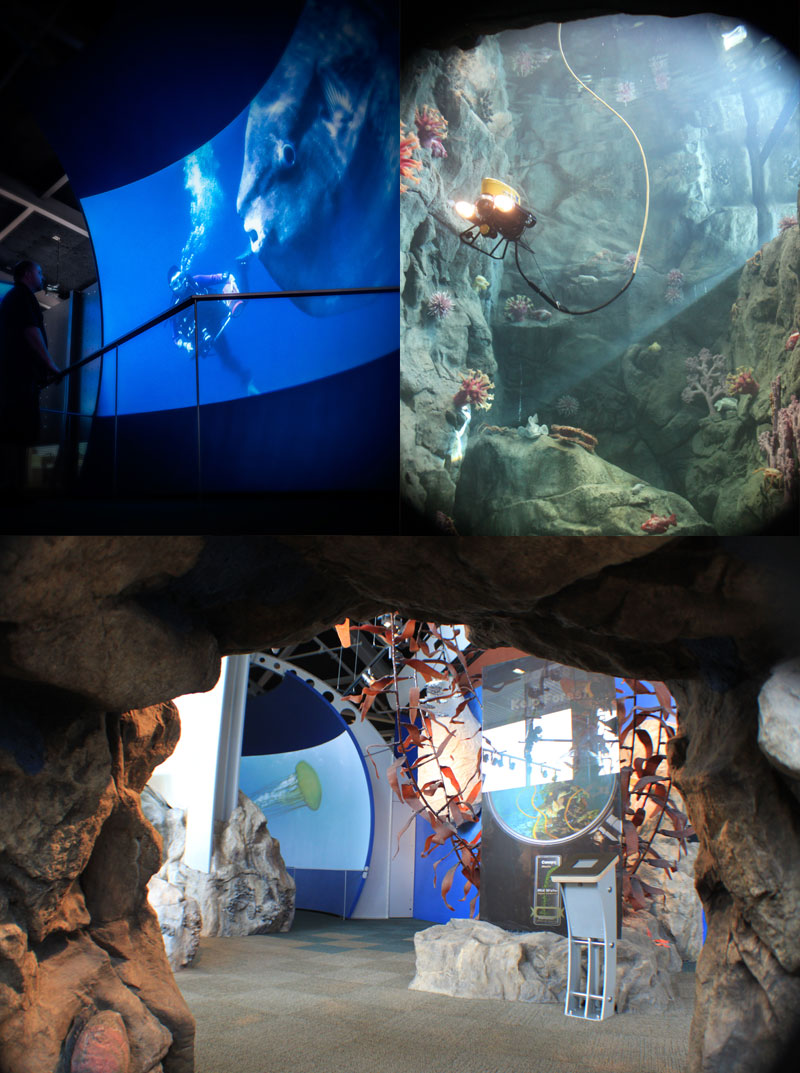 ---
Spokane Water Resource Center
The Water Resource Center is a regional education center, meeting room and training facility. We came alongside the designer, RENATE, to build and install interpretive exhibits, displays and graphics. This center is intended to educate citizens about regional water resources, water quality and quantity issues, water reclamation and reuse, and the new Spokane County Regional Water Reclamation Facility.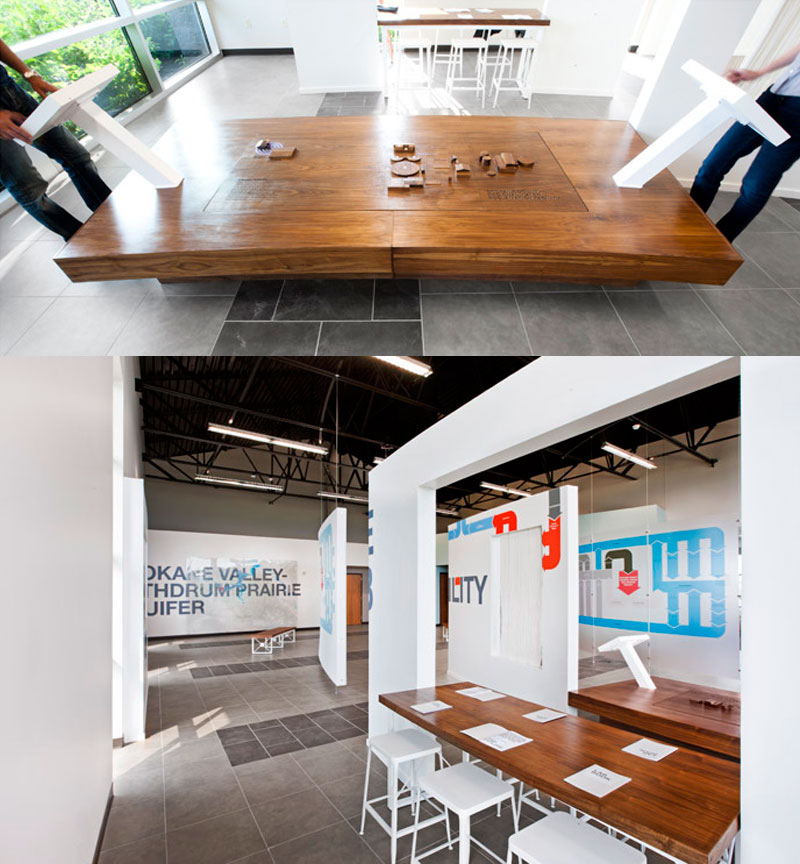 ---
Wattson's World
FLEXHIBIT worked with Avista Utilities to create a real-life home for their cartoon safety mascot, Wattson the Energy Watchdog. This exhibit, located at Mobius Kids in Spokane, WA, includes a life-size, cartoon-like doghouse, games, craft stations, and dogbone benches.